That just happened
I was so happy this last Thursday at weigh-in …
Thursday The 21st December 2017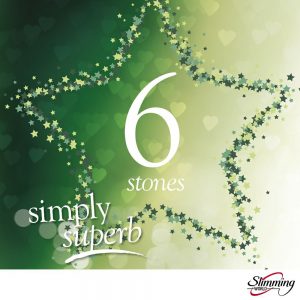 I weighed in at 15 stone 13 pounds. Which meant I received my  6 stone award
I cannot tell you how happy this result made me … I was delighted, I had bounced around the 16, 16 1/2 for a few weeks and then I had the breakdown in the lorry two weeks ago and missed weigh-in… I was losing faith in my ability to get the last few pounds off…NOT  in the system … just in my ability.
Even Starting To Stray Off Plan
That is a fact,
In the previous 2 weeks
I had been out for a lot of evenings with the Christmas party spirit …
I had a weekend away at my Brother-in-Laws, a pre Christmas Christmas with all the family… ( That one got very messy)
Judi and I had been dancing 3 or 4 times and I had allowed myself a couple of beers even on school nights.
I had spent 3 nights away in the cab and drank those nights too.
And I still had a 1 1/2 pound loss
I was truly living as a Target Member would live… enjoying life, having a few treats through out the week and yet still making the right food choices outside the special times, so that I was still in good control of my weight.
This was what made me so happy. I had even had a McDonalds Meal in the week before this last weigh in … I had had no choice at all I was in a lorry park, my cab was tilted, and the fitter doing the repairs was having a very bad day… so I could not get to my food. I was cold, hungry… I needed to eat… so I had a McDonalds Chicken Legend Meal… Glad to say I did not enjoy it, the best bit was the BBQ sauce which I love … but I licked that out of the pot … anyway, this is not an anti anything post… McDonalds Do what they do and they do it really well…. But Guess What
I am with Slimming World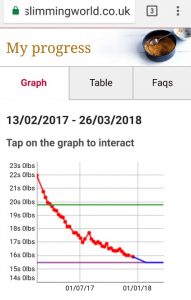 And I do that stuff really well 😉
Check out the graph … Since the 13th of February I have lost an amazing 6 stone 1pound.
A few blips on the way but that is an incredible testament to a system that works and also works for Life.
I have proved to myself that having the odd blow out and party can be a part of the new regime
I do not have to revert to type ( 6 to 8 pints a night plus shots peanuts etc etc ) I can live a great life with my weight under control.
I am not at current target yet I have set that at 15 1/2 stone… when I get there at the end of January I may bring it down to 15 stone … That is purely dependant on my waist size…
I Will Be wearing Marks and Spencer 34 " waist Trousers at my wife's birthday party on March the 18th 2018
This is NOT Me Bragging
I am sharing this to give you hope, to let you KNOW … You Can Do This …  through this site and the facebook Groups I am responsible for Stuckinatruck and TruckmateUK Weight Loss, both myself and the other guys on there will support you, and cheer you on.
I will also gladly act as your accountability partner and help you achieve what you tell me You Want To Achieve… 
Remember
If you think you can… You Can 
I believe in you … even if right now you may be do not believe in yourself …
So,What About You?
Have you even set a target yet?
I know I didn't, because I was scared of failing, or missing the target.
Basically through a ridiculous mindset of fearing failure, I allowed myself to live a life of obesity.
Please if this blog helps you do anything … let it help you to START
Please do not NOT START for the fear of failing,
Start simply and move forward… I know it can be hard… but I spent far too many years avoiding failure simply by doing nothing… and thereby failed by default.
Look if you want to get your weight under control and you need support
Please get in touch when ever you need a chat …
Stuckinatruck.com was started for just this purpose … please use it
Remember you can email me anytime at steve@steve-greenhalgh.com
I am always happy to hear from you and to help you with genuine weight challenges
I always recommend Slimming World
Because …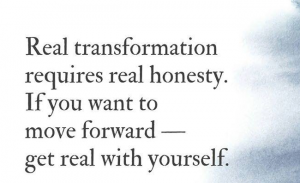 If You Do The Work,
It Works!
Here's to your continued success… BUT lets NOT kid Ourselves