Trish Davies
"Where are you now? Where do you want to be? What's the plan to get there?
Make Steve Greenhalgh part of that plan!"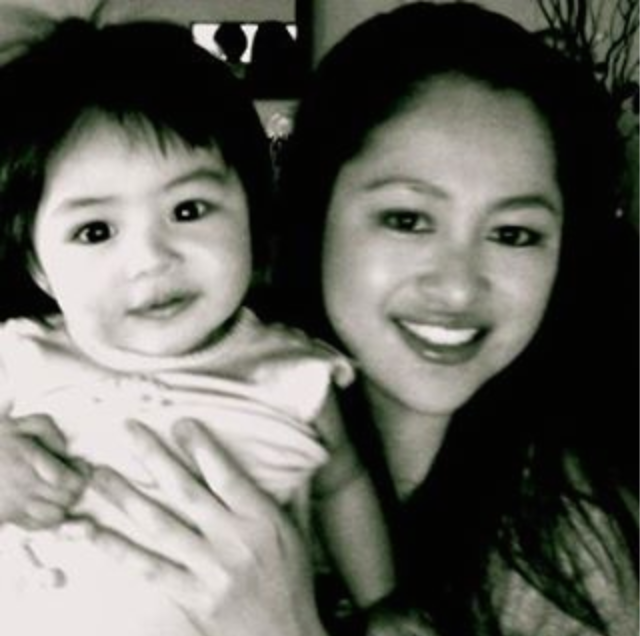 Marie Santos
"Steve Greenhalgh? It is because of him I didn't give up!"
Marie Santos, The Net Savvy Mamma
http://mariesantos.com/
Hayley Jade
I know that Steve actually cares about what I'm going through, helping me and getting me in the right direction,
" I always leave with an action plan!"
Matteo & Renata
"He helps us to move forward.
Every time we think we are stuck, saying, "We can't do something," Steve is there,  to help us to move on."
Tim Kho
"A lot of people know what they want to hear.
Steve will tell you what you need to hear."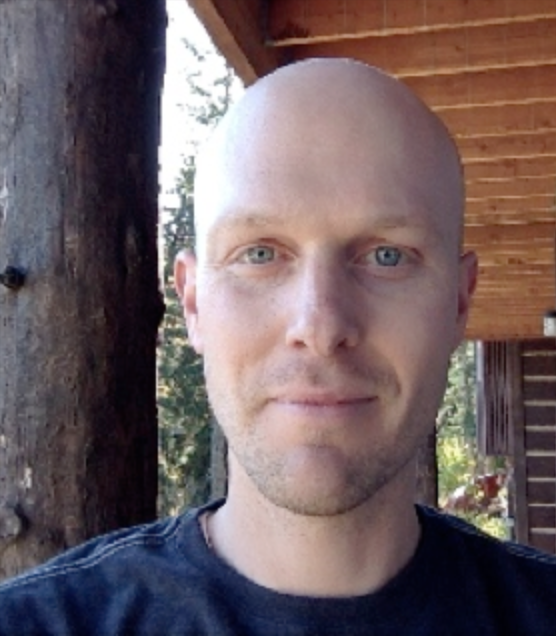 Jared "Red" Rose
"As long as I have known Steve, he has proved to be reliable,
and determined to see the job through.
His tenacity is only matched by his compassion."
Red Rose
Uberosity.com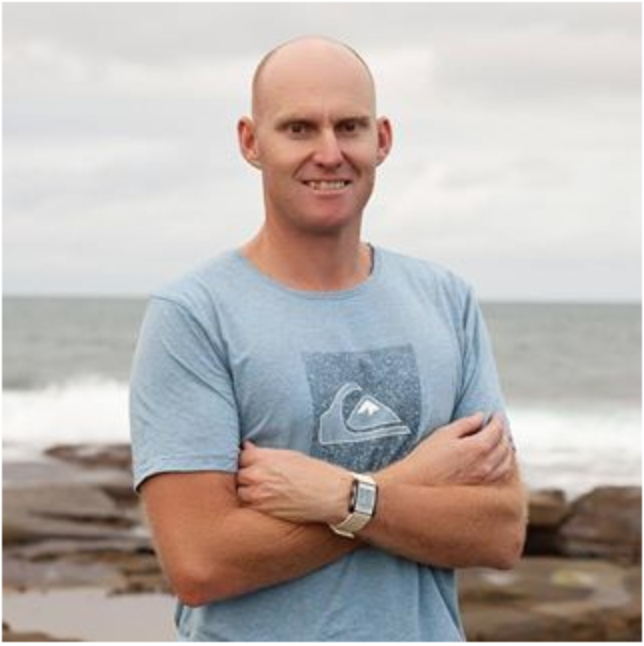 Troy Devine
"When Plans A thru Z fail ~ bring in some one who will make a difference.
Steve Greenhalgh kept us in our house when we hit challenges~
with his no-bullshit approach ~ he talks straight, and he gets to the point."
Troy Devine
https://www.facebook.com/troydevine110
Trish Davies
Steve Greenhalgh, this is a video for you. I just want to say thank you so much for the support, the advice, the guidance, the coaching that you gave me, especially during my 90 day health and wellbeing challenge journey where I lost six, seven kilos. I actually achieved my goal weight that I wanted to achieve and I did it in three months of time. I did it in such a way that was sustainable and achievable. It was all down to your wisdom, your guidance, support, coaching, and your website.
Stuck in a Truck is amazing. When you gave me that resource to see all the recipes and to see all the support that you provide on that website, it's just a brilliant. Yeah, Steve Greenhalgh, I would recommend him to, or you to anyone wanting to get that assistance, that support to be able to get you from where you are now to where you want to be because I know that he gave that to me, he provided that to me and I got there.
Where are you now? Where do you want to be? What's the plan to get there and make Steve Greenhalgh part of that plan? That's my share but thank you, Steve, and I recommend Steve to any one of you out there. Bye.
Matteo & Renata
Renata:
Hello, we are-
Matteo:
Hello.
Renata:
We are here today to-
Matteo:
Do something extremely important, be the testimonials for a very special person that has been part of our life for the last few months, and is constantly inspiring us, motivating us, really telling us directly the things that we need to do.
Renata:
No, the truth is that is Steve is a mixture of a father, a best friend-
Matteo:
A mentor.
Renata:
A mentor, a coach-
Matteo:
A fan, a supporter.
Renata:
A fan, a supporter.
Matteo:
An inspirational person.
Renata:
An inspiration is… There is so many things that mixed up into what Steve does for us and we couldn't be more grateful and thankful for what he's doing. We make sure to book a call with Steve every second week because we need his advice, his inspirational guidelines to move forward. He's just such a special person.
Matteo:
We just love to be connected with him. We love his advice because he speaks our language, he's really telling us things. We don't muck it around too much. And sometimes you just-
Renata:
Very direct, yeah.
Matteo:
… that's how you need to hear from a friend. He's the true friend, not the person that lies to you or says something that you want to hear. He's a person that says to you the things that you need to hear … there are not many people with that ability to be so honest with you because he's truly-
Renata:
And straightforward.
Matteo:
… because he truly cares. He truly cares about people. He truly cares about helping others. And we've been extremely impressed by his journey as well. And how long, how far he come in the last few months. So we are very proud and very grateful that he's part of our life and our journey.
Renata:
100%. And last but not the least is, Steve, you are a rock star. You inspire us in every call. You help us to move forward. Every time we think we are stuck, saying, "We can't do something," you are the rock there, that is always there to help us to move on. So we couldn't be more grateful and we couldn't recommend enough his support and help to other people to going  through their journeys and-
Matteo:
And we are very happy that we got to meet you a week ago in London. It was 24 hours of flying just for a weekend, but it was absolutely worth it to give you a hug, to see you live and spend a bit of time together, and get into to meet you in person.
Renata:
And to see The Belt.
Matteo:
And to see The Belt.
Renata:
And I'll tell you something, if you want to know about The Belt, call Steve, so he can tell you the story of The Belt.
Matteo:
So it was great. It was really, really good.
Renata:
Really good. So I wish you all the best, Steve, in your business and I wish that more and more people get inspired by your journey, your story, and your guideline. Yes.
Matteo:
And keep doing what you're doing because you are-
Renata:
Just for success.
Matteo:
… really doing a great job to a lot of people.
Renata:
Bye, ciao, bye.
Matteo:
Ciao.
HAYLEY JADE
Hi, my name is Hayley and I am a truck driver in Melbourne, Australia.
I just wanted to make this quick video to share why I love having Steve as my coach.
So the first thing that stood out to me with our first coaching call is that he actually cares
You can really easily see through people's bullshit or if someone isn't being genuine.
From the get go, I know that Steve actually cares about what I'm going through, helping me and getting me in the right direction.
So every time I speak with him, I feel that, that he really does genuinely care about the issues that I'm having.
The next thing that I love is that he doesn't beat around the bush. He tells it to you straight.
If there's something that you're in denial about or things like that, he will not bullshit you. He will tell it to you straight.
Not in a nasty way, but just in an honest way, which is really good to have because I don't want a coach that's just going to make me feel good, but not really bring up what needs to be brought up. So I love that.
And the third thing that I wanted to say is that he always leaves me with an action step. So I never feel like, after our coaching calls, I don't know what to do, or that was a really great call, but nothing's really changed.
I never feel like that.
He always points me to good resources, a book, a video to watch. So I always know what I'm doing after our coaching call.
That's why I continue to go back to him time and time again because of those three main things that I really feel makes him a great coach.
So yeah, thank you so much and I'll speak with you later. Bye.
Tim Kho
Hey guys. So, my name's Tim. This is a quick video on my honest thoughts of the man, Steve G.
So I met him while doing my affiliate course.
He was my coach to get me through affiliate marketing, told me the ins and outs. One thing that attracted me, or one thing that made me choose him as my coach was his straight-talking, no-nonsense, straight to the point style of coaching.
A lot of people want to know what they want to hear.
Steve will tell you what you need to hear. He will not filter it. He will not tell you something you don't know or you don't need to know, but he will only tell you in his honest opinion, what's best for you regardless of how you'd like it.
And that straight-talking style of coaching was what I loved and what I valued the most about his style of coaching.
So Steve, even though I'm not doing affiliate marketing anymore, thank you very much for all the coaching you provided me.
Thank you for everything. You continue to provide all the lessons you've taught me and thank you for genuinely caring about the business.
And all the best mate. Take care.
Marie Santos
Marie Santos:
Hi everybody. It's Marie Santos of netsavvymama.com. Just saying hello from my very messy house in Sydney, Australia.
I'm just doing a quick video as a testimonial for my friend Steve Greenhalgh.
I know Steve through the Six Figure Mentors community, which I've been part of for a few months now. And if there's anything I can say about Steve, it is that he really does get a kick out of helping someone on their journey to success. I'm living, breathing proof of that.
In fact, when I first started with the Six Figure Mentors community, I went through a number of challenges to the point where I literally decided I would give up on it. That I couldn't do it. And he really pushed me to not give up. To be someone who even I myself thought I could never be. And as a result of that, I really am achieving success today.
So if you're looking for somebody to work with who will tell you only what you want to hear and who will baby you and spoon feed you, I don't think Steve will do that.
But if you're looking for somebody to really mentor you and to tell it like it is and empower you to be better than who you think you can be, then I couldn't recommend Steve highly enough.
He will not only lead you to success and be there to celebrate those successes with you, but he will be there for you to hold your hand through the tough times. And I know that for a fact because he's done that for me. He was there through my challenges.
So thank you so much, Steve, for making such a massive contribution towards where I am today. And like I said, I can't recommend Steve highly enough to anybody who's looking for someone to do the same for them. This is Maria Santos signing out now from netsavvymama.com.