I love this recipe.
It is a modified "Slimming World" recipe, completely Syn FREE…
If you have not used a slow cooker in your cab yet I strongly recommend that you do.
I will do a video ( or may be grab some one else's off Youtube) showing how to set it up… it really is not hard and as long as you do not overfill the cooker.
I hope you enjoy this video
As always if you have any questions please email me here info@stuckinatruck.com
Or join us on Facebook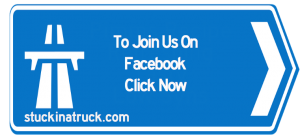 Ingredients  [ I did less than this as there was only me and Judi ]
900g lean lamb fillets or leg steaks, all visible fat removed
200g baby carrots, peeled and halved
2 onions, peeled and chopped
2 celery sticks, roughly chopped  I took that out and added Loads of mushrooms
400g can chopped tomatoes
4 baby courgettes, halved lengthways and quartered
2 garlic cloves, peeled and crushed
2 cinnamon sticks
2 bay leaves
4 cloves
200ml lamb stock
2 tsp dried mixed herbs
Salt and freshly ground black pepper
Chopped fresh flat leaf parsley, to garnish
I am sure if I can do this… YOU  Can
Remember you Can email me anytime at steve@steve-greenhalgh.com
I am always happy to hear from you and to help you with genuine weight challenges
I always recommend Slimming World  
Because …
If You Do The Work,
It Works!
Here's to your continued success