Boom
I set this target in my mind when I started at Slimming World in February 2017…
I had NO Idea what weight I would need to be to achieve this, and in reality I did not know if it was even remotely achievable. Don't get me wrong I know it is possible because I have been that size before… back in 1987 to be precise… Yes 30 years ago!
Today Judi and I went to Tamworth to visit Marks and Sparks, Judi needed tights and underwear. I wanted to get into the fitting room and see where I was at size wise…
I know weird right … but not every size 34 is actually size 34!
The Big Lie
Due to my obesity I had started shopping online for oversized clothes. The Store I use regularly is called Jacamo… and I have been shopping with them for a good few years …
Imagine my disappointment, when having been wearing size 36 jeans from Jacamo for a couple of months I could not get close to that size at the wedding out fitters… I worked really hard and managed to get into 38″ trousers a month before Sarah's wedding, and by sheer determination got that down to 36″ by the day…but It was a real struggle.
From that day
My Target was always
34″ From M & S
They seemed to be the most universally accepted size.
I sharpened my focus
Made the goal Very Specific
And Will only accept that result
If You Have a Very Specific Target You Will be More Likely To Achieve It
You have probably heard it said that if you do not have a goal or a target you cannot possibly hope to reach it…

I truly believe that to be true, and I believe that by being incredibly specific in my target I will be more likely to achieve it
Today on our visit to M&S I got a pair of their Jeans on
They were "regular" fit, and yes, OK … I admit it
They were tight… BUT they were ON! and the button fastened 😉
Muffin Top? oh yes quite an overhang…
Comfortable? No not really!
BUT THEY WERE ON!
And I am 9 pounds from my Target Weight, 
This means when I reach Target Weight  … The 34 " waist M&S Trousers Will Fit!
I cannot tell you how good that feels …
But What About You?
Have you even set a target yet?
I know I didn't, because I was scared of failing, or missing the target.
Basically through a ridiculous mindset of fearing failure, I allowed myself to live a life of obesity.
Please if this blog helps you do anything … let it help you to START
Please do not NOT START for the fear of failing,
Start simply and move forward… I know it can be hard… but I spent far too many years avoiding failure simply by doing nothing… and thereby failed by default.
Look if you want to get your weight under control and you need support
This is exactly what this site is about…
It has to come from you… I will support and advise you, but you have to get your discipline sorted…
Please get in touch when ever you need a chat …
Stuckinatruck.com was started for just this purpose … please use it
Remember you can email me anytime at steve@steve-greenhalgh.com
I am always happy to hear from you and to help you with genuine weight challenges
I always recommend Slimming World
Because …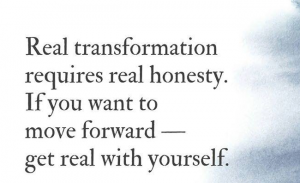 If You Do The Work,
It Works!
Here's to your continued success… BUT lets NOT kid Ourselves