How Do You Celebrate 30 Years Of Marriage…
When You Are On Slimming World?
Well if you are sensible, you celebrate as you would anyway ….
This last weekend was an opportunity for Judi and I to get away, we had planned this for 6 months … and we were not going to let Diets get in the way …
Since we were married we have holiday'd in a couple of places in The UK
LLangrannog, a lovely little village on the Cardigan Coast … a place I have been going to since I was born.
Treyarnon Bay… 1 of The 7 Bays past Padstow in Cornwall, a place that for Judi was where her family have been going since the year dot.
Our Children love the simplicity of both places, we camped in PenBryn, or had a static Van In Treyarnon, eventually taking our own caravan to to both places.
Well since the children have grown up we have been re-visiting these wonderful places on our own, taking the time to enjoy both the place and each other. Taking time to just get off the whirlwind of everyday life, relax and enjoy.
Bonfire Night
We have been going to Llangrannog for Bonfire night for a few years now… I know seems a bit outrageous, but it is a great weekend away and we have fun.
This time last year, I was still pretending to get weight off. I had started to go for walks but It was a long slow process.
This year due to the state of the tides "Bonfire-Night" was quite early, but as we enjoyed the get away we decided to book it and make this our own celebration for being married for 30 Years into the bargain.
How Do You Celebrate When You Are On A Diet?
Well I just treat it normally,
I had been alcohol free for most of September and all of October to this point. (with the exception of a messy weekend the week before involving a lot of Baileys!)
I was going to drink and I was going to eat…
Be Sensible here … What is the point in being slim if we forget to live?
I knew that I was going to have a few drinks and more than likely some "off plan food "… A lot of this I would be able to "SYN " away… but probably a lot more that I would not.
It is only 2 days… that is 6 meals … out of a week of 21 meals … I ate properly on the Friday on the journey and up to the evening meal
The Friday evening I had
5 may be 6 beers and
a packet of Nuts
Caesar Salad ( dressing on the side)
After dinner coffee, was a french floater ( Cream and Brandy NOM NOM)
Saturday
Breakfast
Sausage and Bacon ( Fat Trimmed)
Coffee and a little milk
Toast
Lunch
Quality Fruit but then
had a couple of pints in the afternoon and
a portion of Chips on the beach
Dinner
I had a lush Pizza
and three beers
And some peanuts
Drinks Before Bed
Another Lovely French Coffee
Sunday
Breakfast of Coffee
Croisant
2 sausage
2 bacon
toast
Then we headed for home, relaxed, happy, and ready to go. Straight back on plan for the journey, with plenty of apples and other speed fruit, then, completely "SYN " Free for the rest of the week.
Crucial Difference
So many quit on the week when they have had a weekend like this … however, to my mind even if I have hit over 200 syns ( Which I doubt, but it is possible with the alcohol and hidden stuff in the coffee and the cream etc )
By going
completely "SYN " Free for the rest of the week.
I firmly believe I can rescue the situation and either achieve a small loss or at worse a small 1/2 pound gain…
What ever, I have not quit on the week and still feel I have everything to play for …
I would also hi-light a huge difference in my behaviour too..
Yes I had drinks. but unlike 12 months ago I did not have a gallon of Peroni on the Saturday afternoon… Yes 8 Pints! … in the afternoon session! … all with peanuts and crisps,
I did not eat 3 portions of Garlic bread before our afternoon nap, and, I certainly did not have another 8 pints in the evening with shorts in between each one.
I honestly believe I could revert to that type of behaviour, but I see myself as I was then, and frankly, I do not like it.
So, yes, we had a good time, but even then, in comparison the old me, all very quiet and almost sensible!
It is this ability to recognise the small blips as just that … nothing is permanent, nothing suggests that we should quit on the weekly or the long term goals, but by managing our weeks carefully and at times just saying, "FUCK IT!" I am having fun this weekend ….
You will set yourself free !
I can tell you, we had the best ever weekend, even though the fireworks in Llangrannog were cancelled, we nipped to the next village of Aberporth, and they had a great display.
Dinner was fantastic, and the company, even after 30 years of marriage, was still the absolute best …
I hope this short story helps you understand, how to get a balance in your life, yes we need to be focused and determined, but, if we are not real with ourselves and have these celebrations, well, frankly, we may as well be dead and gone, we are here once! Live it!
Look if you want to get your weight under control and you need support
This is exactly what this site is about…
It has to come from you… I will support and advise you, but you have to get your discipline sorted…
Please get in touch when ever you need a chat …
Stuckinatruck.com was started for just this purpose … please use it
Remember you can email me anytime at steve@steve-greenhalgh.com
I am always happy to hear from you and to help you with genuine weight challenges
I always recommend Slimming World
Because …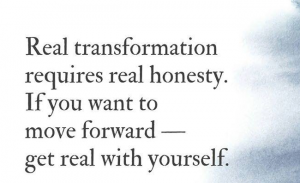 If You Do The Work,
It Works!
Here's to your continued success… BUT lets NOT kid Ourselves