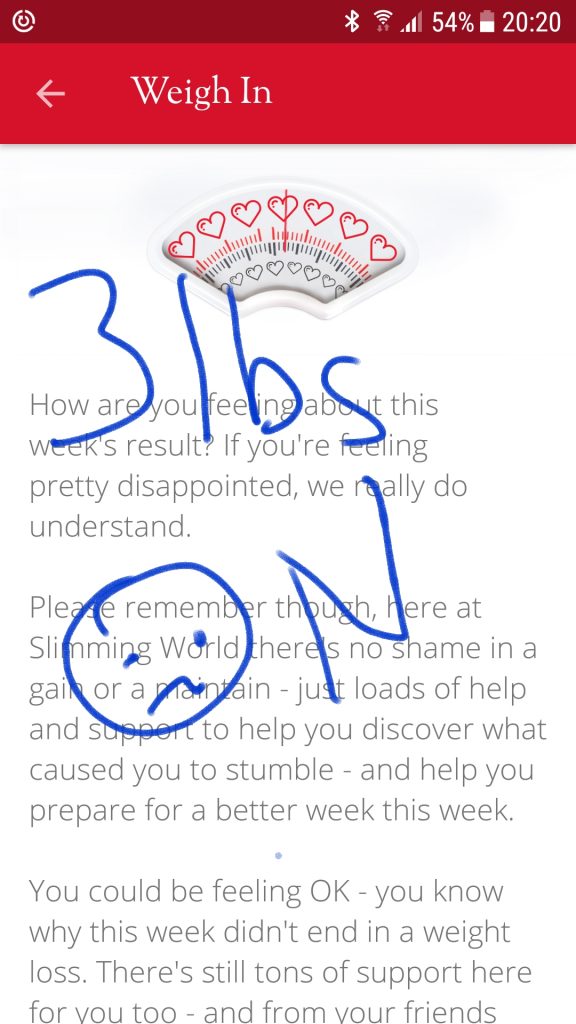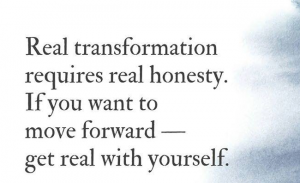 Do You Remember back in the beginning, I said this weight loss thing was all about HONESTY.
We shall NOT kid ourselves… Check out "It Starts".  There is an interesting meme there … This one   …
SO  …  What Do You Do, When It Goes Wrong?
Because it will go wrong… I had a major blip this week at Thursday weigh in… and what is worse I did NOT know WHY…
I have had gains and maintains in the past, and been cool with them… because I knew I deserved them.
This week was, I felt, really different … I had been on it hard … ish, and increased the level of exercise, and I gained 3 POUNDS…
I was gutted
I stayed in group, and listened, but all the time I was going through what I had consumed that week…
Thursday, Last week .. Planning Meeting   2 Pints Pedigree
Friday,  Night Out In Lorry With Max – Curry,2 Poppadom,1 Naan, 4 Cobra, 1 Stella
Saturday, Went To See Molly, Pub On Way Home, lean Steak Salad, Bit Of Garlic Bread, 1 1/2 Pedigree
Sunday, Buttered Teacake before our 4 mile walk, And a Frothy Coffee,1 Can Stella with Tea.
Monday, All Food, Free, No Syns, Yoga
Tuesday, Usual Core Food,No Dance, No Beer, Packet of Mixed Salt free nuts, Bowl Of Frosties, 1 Packet of crisps
Wednesday, Packet of Nuts again,Dinner With Sarah, Cheese straws N Dips, Spag Bol,1 Stella
Thursday, Only Core food Weigh In
HOW HONEST WAS I BEING????
DID I DESERVE A LOSS?
Core Food is
Overnight Oats / Bran for Breakfast.  Healthy B Weighed and accurate.
2 oranges, 2 apples, 2 Nectarines, 2pears, 2 plums, 2 bananas… snacked on during day with extra apples for speed if needed
Ham Wraps   Syn Free and All Free
Flask and cup of coffee, This includes the majority of my Healthy A 300 Ml of 1 % Milk. I never use it all, incase I have had a bad day, and need a further cuppa when I get home.
Chicken Bacon and Mixed Pepper cold Stir fry … this is my daily, healthy, lunch. All free, loads of speed too.
Evening meal is further Chicken & Bacon with possible pepper and Mushroom Omelette.
Blue Berry and Strawberries with 0% Greek Style Yoghurt for pudding.
2 litres of very weak vimto with sparkling water, during day, with another pint at bed time to wake up to.
That gets me through everyday.
If I vary that I get lost … it has become habit and I manage my life around that.
I cannot recommend this, as to most people it would be deadly dull… but you can swap flavours and options in there…
I just know that with this combination I have lost a hell of a lot of weight FAST
Was last week anything like close to this core?
Well I ate all of that … and then added the stuff in the first list on TOP!
So … 3 pound gain … may be, NOT such a surprise!
All A Bit ANAL
I know … a lot of analysis going on … but hey I want to get into my 34″ waist trousers, and then have to go have them taken in, as they are just an inch too big … so guess what, I will analyse what I have done …
So when I looked at that … and stopped feeling sorry for myself
SHOULD I HAVE BEEN SURPRISED
Really? No of course I shouldn't.
So I have gone back to my book, and I am doing a full, and very honest, food diary this week.
I am reducing the intensity of the exercise,
AND
Going Sober For October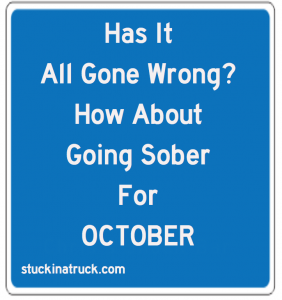 I am having an alcohol free week ( I had a pint after Group on Thursday) and going Sober For October.
I am sure that if I keep it straight and on core foods I will get my gain straight back off, and may even crash past where I was a fortnight ago
If I Don't?
That will be tough … however I truly believe that if I stay honest, and manage a full week syn free, and measure my daily healthies A & B I Will have that Loss that I felt I deserved ( However wrong that feeling was ) last week.
Remember you Can email me anytime at steve@steve-greenhalgh.com
I am always happy to hear from you and to help you with genuine weight challenges
I always recommend Slimming World
Because …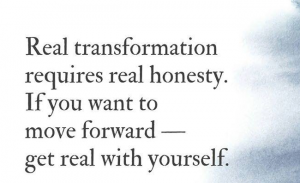 If You Do The Work,
It Works!
Here's to your continued success… BUT lets NOT kid Ourselves