I couldn't believe it …
I had been nervous about weigh in
As I climbed off the scales the denial hit me square in the face…
But as I sat and reviewed the previous 7 days, certain tell tale signs were there
You may have heard the saying "If you do the work It will leave Clues !"
Well the same is true if you Don't!
OK … so why have I had a gain this week? …
Because I ate the wrong stuff…
Basic,
Simple
Pretty Flaming Obvious!
In some cases Yes REALLY OBVIOUS
8 pints of Strong lager at 16 syns per pint = 128 Syns
4 cans Doom Bar at 10.5 = 42
You seeing a pattern here
Let me just put on Record That is NOTHING in compared to the way I used to drink…
But it is the same old thing 1 is 1 too many 100 just isn't enough…
But I have gone through everything for last week
Lets just say I knew about the beer but really thought I could pull it back as usual
Trouble is I swapped out my normal 0%Greek Yoghurt and added Honey 0% for a change did not check
Had a couple of hi fi bars … they are Free Right?? 3.5 syns
Had a pack of hula hoop puft cause I missheard they were new and syn free … THEY ARE NOT ( 3 packs )
So I was doing a few things wrong
Add into the mix Muller Lights … Free? yes they are free
UNLESS YOU ADD COFFEE POWDER FOR FLAVOUR ….or
A SPOON OF HOT CHOCOLATE POWDER…
As a few of you will know … I enjoy a spoon of drinking chocolate powder on a Thursday Night
I was feeling super confident last week and added a few more into the mix… 12 muller lights all with added flavour
So as I sit here looking back … feeling disappointed in myself …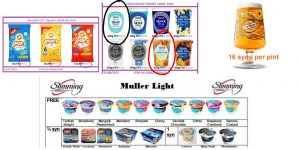 The evidence is right there
Should I just take the pledge and quit on the demon drink completely?
As we went for our evening stroll last night Judi ( Mrs G ) congratulated me on my enjoyable company …
We had been out for dinner …
Yes there were a few syns
But I was conscious of everything…
Only two small beers at the beginning…
then sparkling water with a bit of Vimto
Look At Last Week
In excess of 207 SYNS those are the ones I can accurately account for
a Naan Bread with Curry a Chippatti, (buttered) popadoms,creamy sauces …
Oh yeah I had been good from Sunday … it was Thursday Friday and Saturday that killed it… then on top of that I ate The Hula Hoops
Muller lights with benefits!
I wondered why I had had no loss!!!
When I truly look at what I consumed …
I honestly wonder how I only managed a 3 1/2 pound gain SERIOUSLY…
This week I will do a whole lot better
Honesty ( With Yourself ) WILL set you free
Finally
Remember you can email me anytime at steve@steve-greenhalgh.com
I am always happy to hear from you and to help you with genuine weight challenges
I always recommend Slimming World
Because …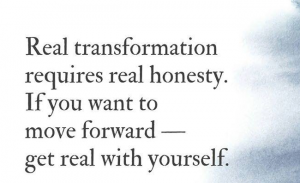 If You Do The Work,
It Works!
Here's to your continued success… BUT lets NOT kid Ourselves