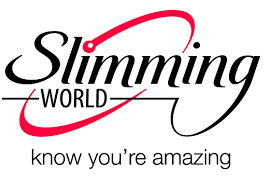 So on a dark, cold, February night, I made my way to my first Slimming World meeting, in Melbourne Village Hall , Derbyshire.
Was I scared?
Look I am 6'1″,
I drive Heavy Goods …
 I am into oversize loads,
& chemical distribution…
I have 4 kids,
I sail in just about any windspeed,
I drive hard and fast,
I have survived countless accidents at work,
2 fairly high speed, high impact motorbike accidents in my youth,
I have 4 kids…
Was I scared?
Are you fucking kidding me? I was Terrified!
Walking into that hall was the single most difficult thing I have done to date.
I even got my knickers in a twist about what group I was going to start with,
I thought I was going to "Weight Watchers"!
So the first thing I did was text Zander "Mate sorry to bother you, are you in SW or WW?
SW… came the reply ~ Oh shit … can't get out of it that easy then ..
So in I went
The First Weigh In
I was taken into a side room on my own and given the run through, the talk from the group leader.
She asked me what I was there for … nicely, but she wanted to know that I knew my reason why I guess…
I said I had to loose some weight to get to my desired waist size of 36″ … in fact the target is a lot more specific than that …
I want to buy a 36 inch waisted suite and then have to take it to a taylor so he can take an inch in on the waist so 35 Inches is the target …I know that is kind of weird, but that is similar to the size I was when I got married I was in 34 inch waist reduced to 33, and My Mum had done the alteration… but even at this stage I could not believe I would get down that far by August so I was hedging my bets.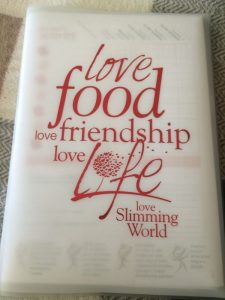 We went through "The Book", we talked about food groups and "SYNS" …
If I am truly honest I did not hear that much, I was just sat there, numb. Slightly shocked, I was even there I guess, I asked if she thought my target was achievable? to be absolutely fair to Anne she didn't say "yes, dead easy"
She said … it is possible, but it will not be easy, and you are going to have to be more disciplined than you even believe right now, it is a very tight schedule, and if you slip up it will take away the prize in this timescale…
Here I was nearly 58 and still doing my homework on the bus !!!
Are you the same?
How about doing your tax return?
Last weekend in January?
Stuffing it through the door of the tax office at 5 minutes to midnight on the 31st of January ?
Yes me too …
I have left things to the very last minute for whole of my life … even setting up a pension plan and later still, retirement planning… I have left everything until it was nearly too late …
Here I was again, betting against time … Time doesn't care … I was trying to buy my time back with a credit card… time just laughed took the money and still let me fuck myself over…
Look, if you KNOW, you need to get your weight under control, Do Not Wait Any Longer. TAKE ACTION NOW
Wake Up Call
I sat in that side room listening to this lovely lady explain about
speed food and
free food
free extras
healthy extras
Counting syns
If I am totally honest, I really didn't hear a great deal. I know I kept texting Ian… how do you do this? and how much syns is a pint?
Then Anne asked if this was something I really wanted to get into. I really was not sure about anything, there seemed to be a lot of women in the hall and not a huge number of men … I was feeling really scared and to be honest, really emotional… I knew this was my last chance … I had not even thought about cost or how I was to achieve it…
Then Anne said… look I can see this matters to you … but are you really ready to get it done? …
I was in tears, It was nothing to do with her bless her…. I knew this was the last chance to get sorted … and having just had the biggest row ever with Judi, I had to get involved…
Steve?  Steve?… Steve, do you want to get involved and get your weight under control? Anne was trying to get through to me as I sat in a trance of shame and guilt, she did not know what I was thinking about… but she saw I was upset, look if it isn't for you that is fine … you can stay tonight and sample the group every thing is confidential, but you can express what you want…
I came to surface of my drowning emotional storm and clutched at the straw… it held …
Anne ushered me through to the meeting room… Impressions?
It was cold
There was one other man
Everyone was starring at me (They weren't but I thought they were !)
God it was COLD
there was a range of body sizes
I felt really conspicuous
I wanted to run screaming from the hall
I huddled down and sat there silently hating myself and crying.
Overall it was a friendly room, it did feel very female dominated. I guess men do not do this stuff often, they just tighten their belts and go sweat in a gym, or go drink in a pub.
I have been working online for 4 years, as well as my driving job, and I know the power of peer group support, and community. I also know the power of getting your mindset right… but I guess KNOWING is Very Different from DOING.
As I sat there listening to excuse after excuse as to why Beryl had only managed to gain a pound from last week and Gloria had had a great week and lost half a pound, I came to a decision.
I am going to do this
I am going all in
I will not make excuses
I will do whatever it takes.
As I drove home I knew I had to get it right, in my head it was like ten minutes to midnight, on January 31st, and I was stood outside the Tax Office Cramming my return through the door…
It Had To Be Done 

Next Time Meet The Body Fit Crew…