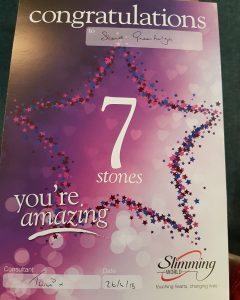 4 Weeks … 2 pounds a week… will see me at 14 1/2 stone!
The Date it will happen 31.05.2018
Target Weight is in sight….
What is more exciting… The Non – Scale Victory
Since starting with Slimming World, I had always hesitated to fix a target…
I always said I just wanted to reach a size of 34″ waist… to be a bit more specific,
That size waist, had to be in clothes, from Marks & Spencers!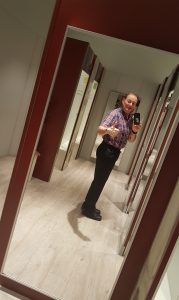 Check Out This Non Scale Victory
So having hit the 7stone award I thought it was time to check out my vital stats at Marks n Sparks!
29th April, is my birthday … and I knew Judi had booked me a back massage, at The Raddison Blu, up at the airport  … but before that I wanted to get to M n S to check my girth!
So we went down to Tamworth, our nearest store.
I picked three different lines 2 slacks and a pair of jeans…( If you do not know what slacks are YOU are too young to read this!)
Guess what They ONLY F*ing FIT…
OK so fit is a bit of an ambiguous term!
Yes they go on, and yes I can breath, yes there is a bit of a muffin top going on …
BUT
I am the proud owner of three pairs of strides
all 34″ Waist
All M n S Own Brand
All with shrinkage room
But they are ON!
The Magic Of Goal Setting
I could never have achieved this goal if I had NOT Set it…
Sound too Obvious? May be, but sometimes we look at things so closely, we miss the blindingly obvious.
I wrote this and all my other goals down and kept them fresh in my mind…
You no doubt have seen, (and been annoyed by) the hash tags I use when posting an accountability picture …
 #slimfit #weddingweight #34inchwaist #youcan #IFYOUTHINKYOUCAN
#slimmingworld #onit #lovelife and #consistent #foodporn #bodymagic – honing the chin and the tummy especially the tummy #stuckinatruck
Join me at www.stuckinatruck.com
I know some of you wonder about #hash tags and why I use them …
It keeps the goals fresh in my mind
It lets others trying to achieve similar goals find me and I them
My accountability partners can find my posts
Those posts are not showing off
Here is how that works :-
I set my goals and share them with my accountability partners.
I then reverse engineer the route I or things I need to do to achieve the goals
I then share with my partners what I intend to do each day to achieve the goals,
If they do not see that I have shared my daily/weekly activity proofs I have to pay them an agreed forfeit.
Sound Tough? It is … But who said getting what you would be easy…
Where in this world does getting what you come before putting the work in?
No where I have found…
I wonder if like me you avoid setting goals because you are scared of missing the target…
What I found though… is
In setting the goal
It showed me the work
I could break down into daily tasks
If I did those
Even if I missed
I was closer than I ever would have been
1 last video for you … You May have seen it already on facebook
You Know I always Recommend Slimming World
Have you followed that recommendation yet?
I would have to ask …
How serious are you about getting your weight under Control?
If you are serious … start taking the steps I have laid out in my blog…
I am not writing this purely as entertainment. It is designed to help and guide you…
At some point though YOU will need to get off the fence and start taking action.
I am truly happy to help, so
Please get in touch when ever you need a chat …
Stuckinatruck.com was started for just this purpose … please use it
Remember you can email me anytime at steve@steve-greenhalgh.com
I am always happy to hear from you and to help you with genuine weight challenges
I always recommend Slimming World
Because …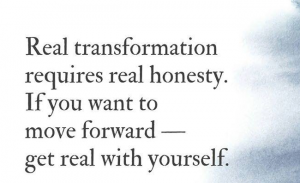 If You Do The Work,
It Works!
Here's to your continued success… BUT lets NOT kid Ourselves